We are a MyMedicare General Practice!
MyMedicare is a Commonwealth Government initiative, which aims to strengthen the relationship between you, your GP and your general practice. Finding a GP and a practice that you trust and formalising that relationship, is an important step that you can take to assist in helping maintain your wellness. Let us be your chosen practice, so we can provide you with dedicated care in order to improve your health and wellbeing. Registration is free and voluntary, and open to Australians with a Medicare or DVA card.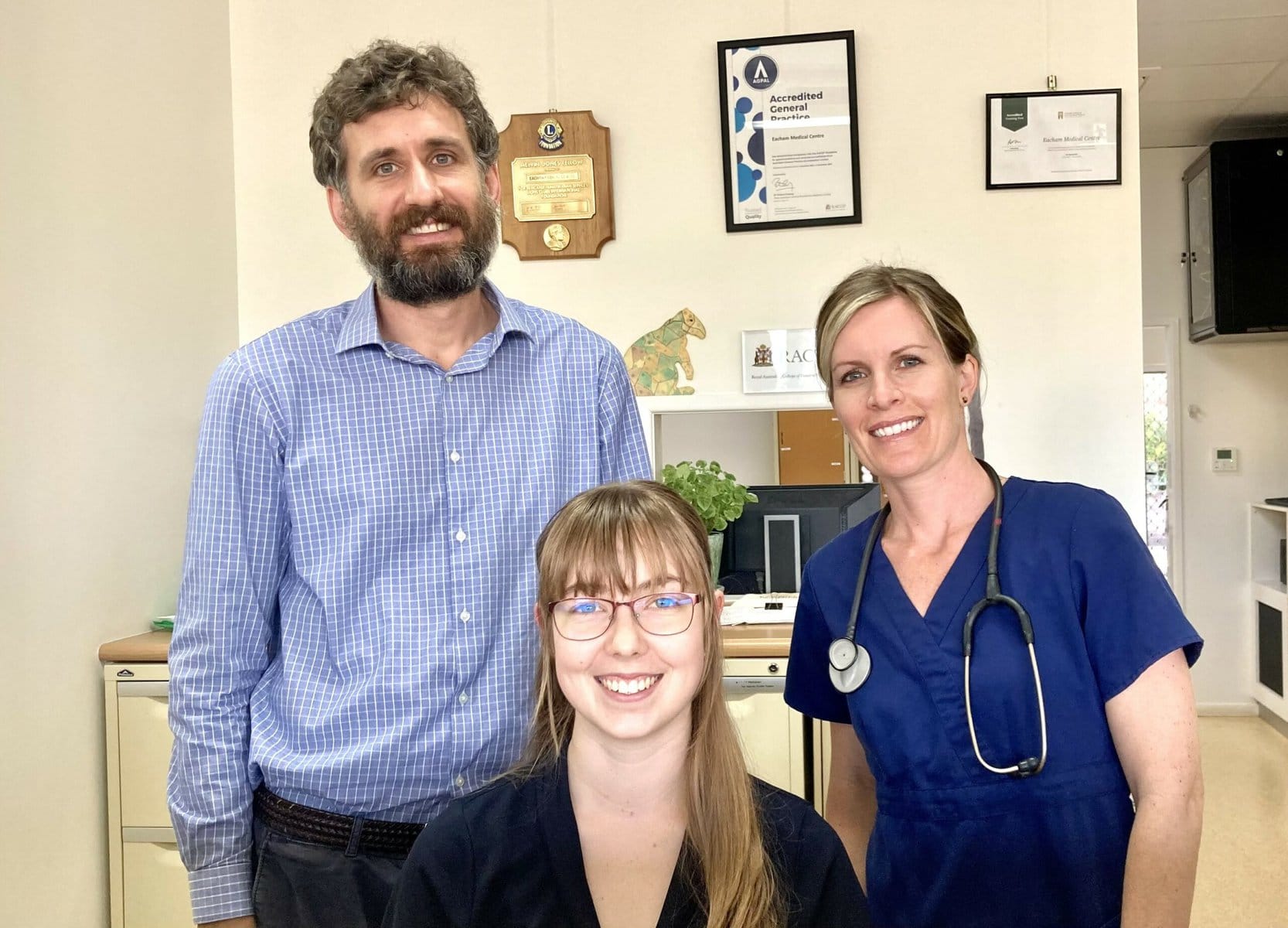 Welcome to Eacham Medical Centre
We offer a comprehensive range of medical and nursing services in a relaxed, friendly atmosphere. We are committed to promoting health, wellbeing and disease prevention to all patients. At Eacham Medical Centre we aim to provide our patients with respectful care which promotes their dignity, privacy and safety.
Book Appointment
How can Eacham Medical Centre best help you?
Eacham Medical Centre strives to provide the highest standard of General Practice care incorporating a holistic approach towards diagnosis and management of illness.
Telephone/email advice:  Most problems are best dealt with during a consultation. Clinical staff (doctors/nurses) are available for emergency advice during normal surgery hours.  Please contact the surgery by phone. Only non-urgent matters should be communicated by email, as opposed to telephone, as the practice team may not necessarily read all their emails on a daily basis. Please note that your privacy and confidentiality may be compromised when communicating by email without encryption.